440 Page Catalog for Electronics Distributor
for PowerGate LLC

PowerGate LLC is a distributor focused on the sales and support of power conversion products to OEM's across North America.  This is PowerGate's annual catalog distributed to around 15,000 designing engineers with a few thousand left over to support the sales staff for the upcoming year.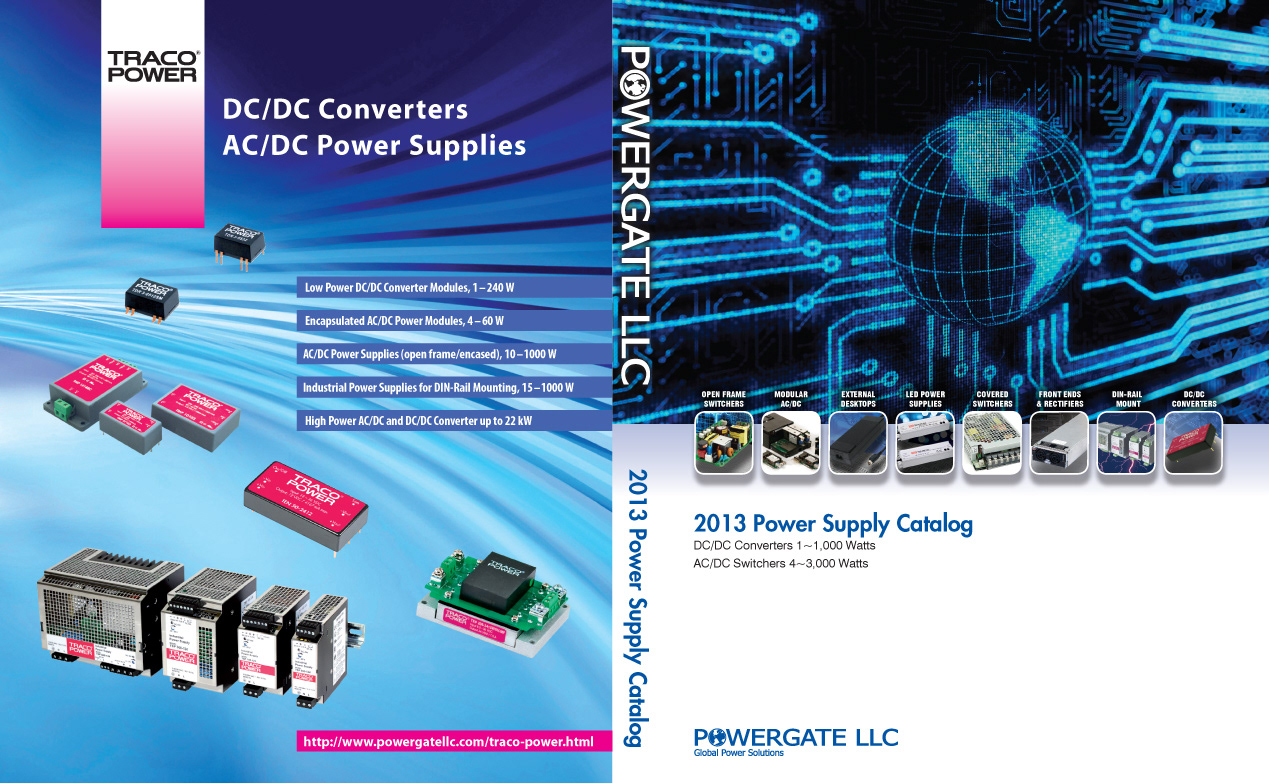 This is a screen cap of the outside front / rear cover and spine design.

The inside front cover is an advertisement for one of the vendors and the rear cover is an alphanumeric index of all product families.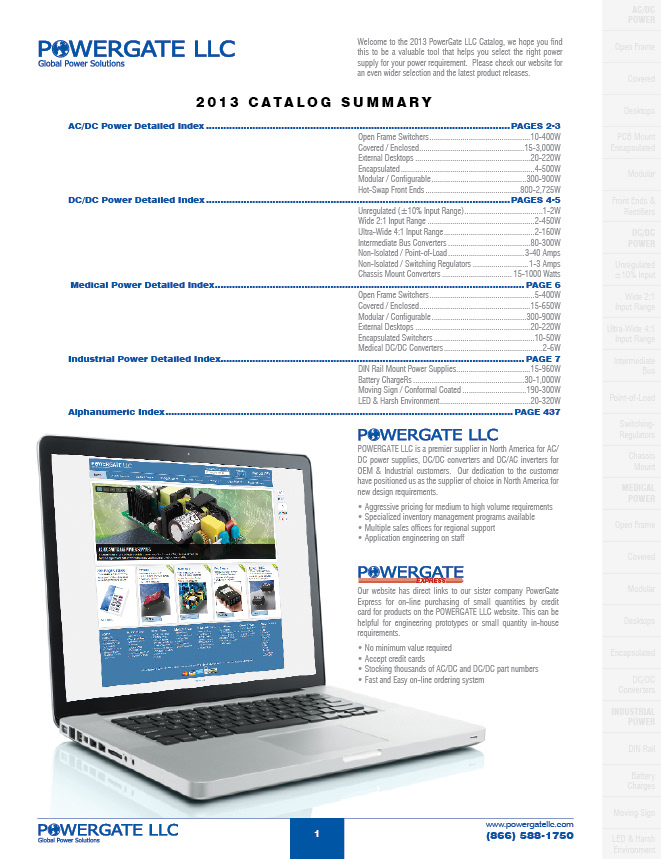 Intro Page to outline the catalog sections and highlight additional information available on the customer's website.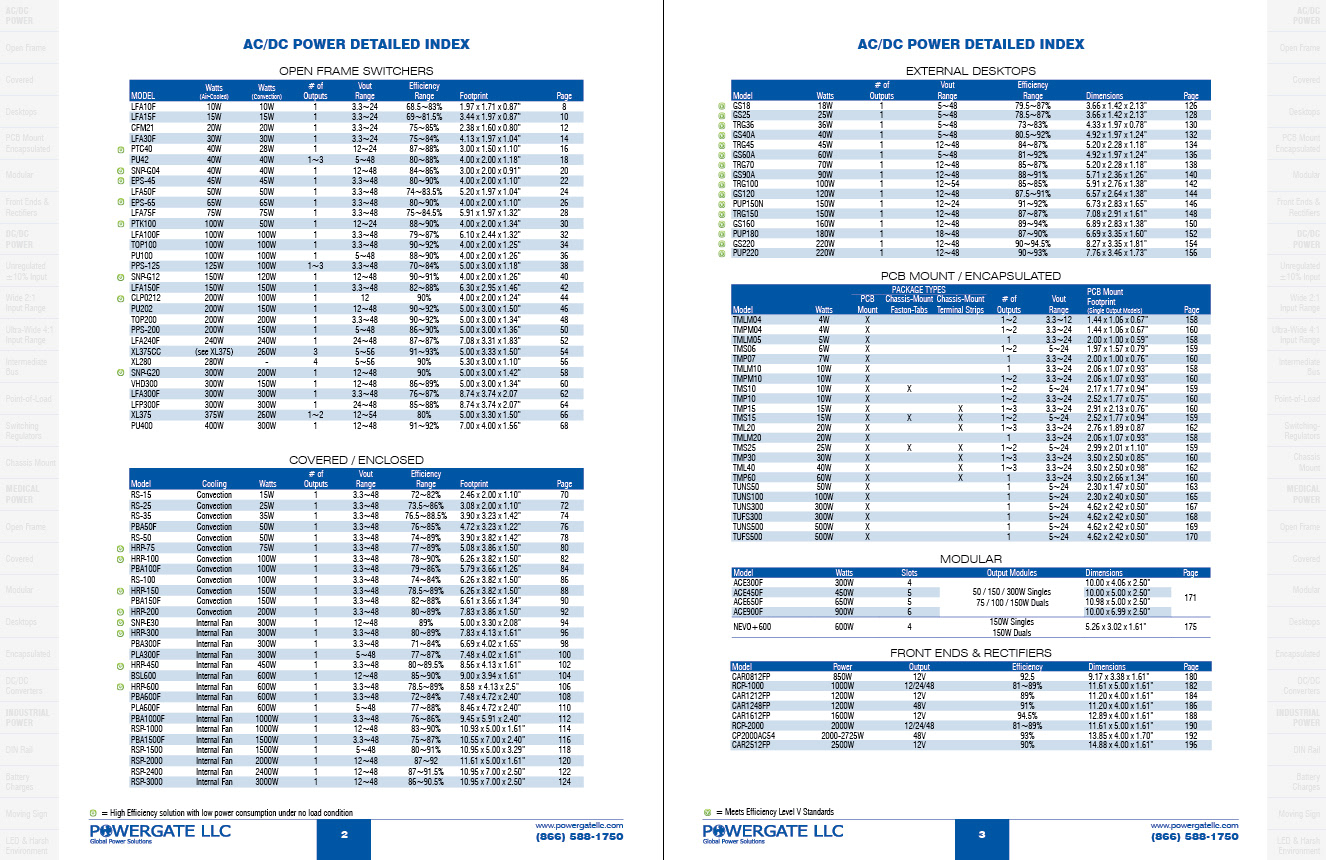 6 index pages were designed to help engineers find the right product by each product families specific characteristics.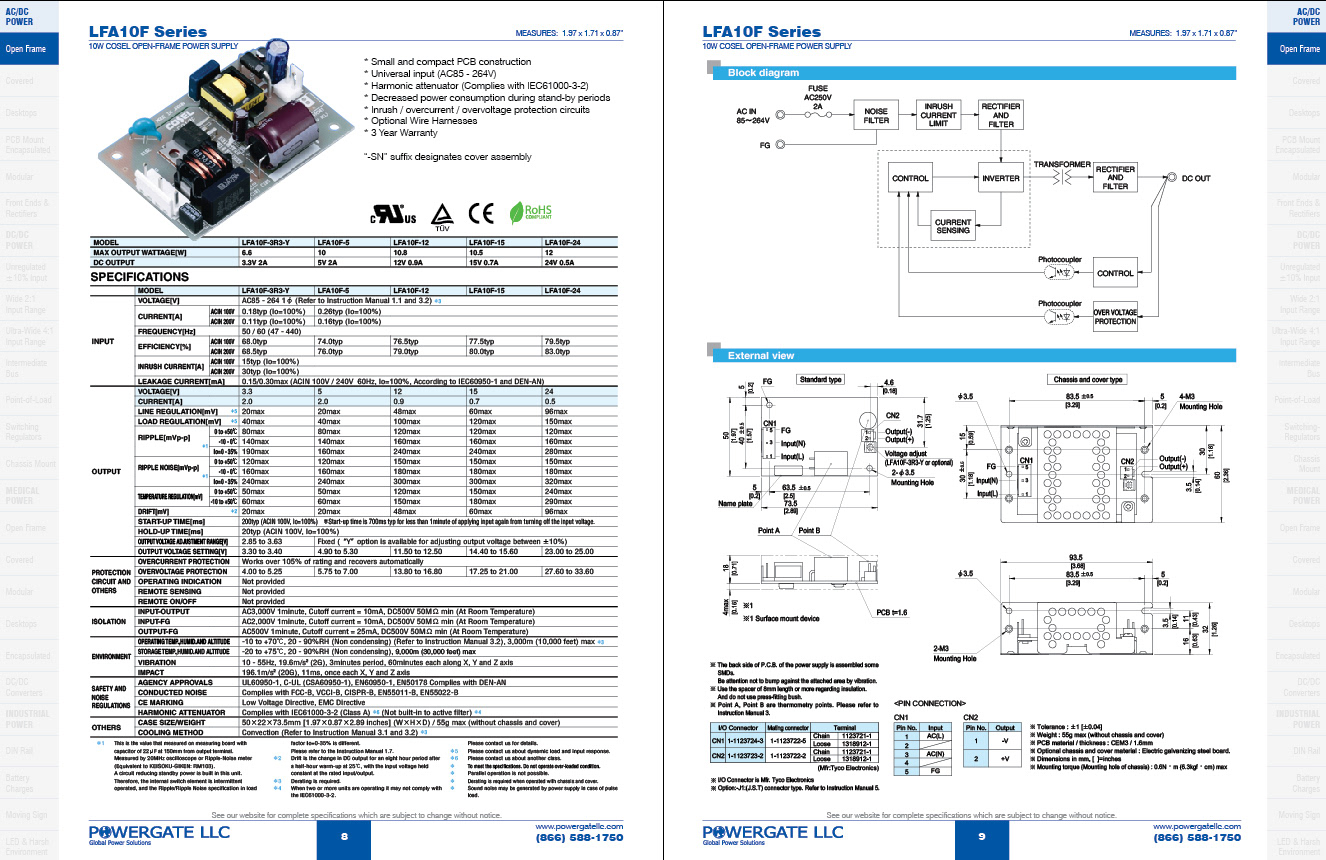 Product Pages were organized with side tabs to allow users to tab through to the product category desired quickly and easily.  Product specs were listed in two-page spreads to simplify understanding of products.