Advertising - Before & After
a look at the old design versus our new design
Cosel makes power conversion products which are sold to Original Equipment Manufacturers for use in their products.  These products are designed in by engineers and sold by technical sales professionals.  The previous advertising was more appropriate for retail sales and was not very informative.

Specifically, this flyer does not define what it is being advertised, is it AC/DC or DC/DC?  What is the power range?  What voltages are available?  How big is it?  Is it safety approved?  It does not provide enough information for an engineer to decide to try it out for their next application.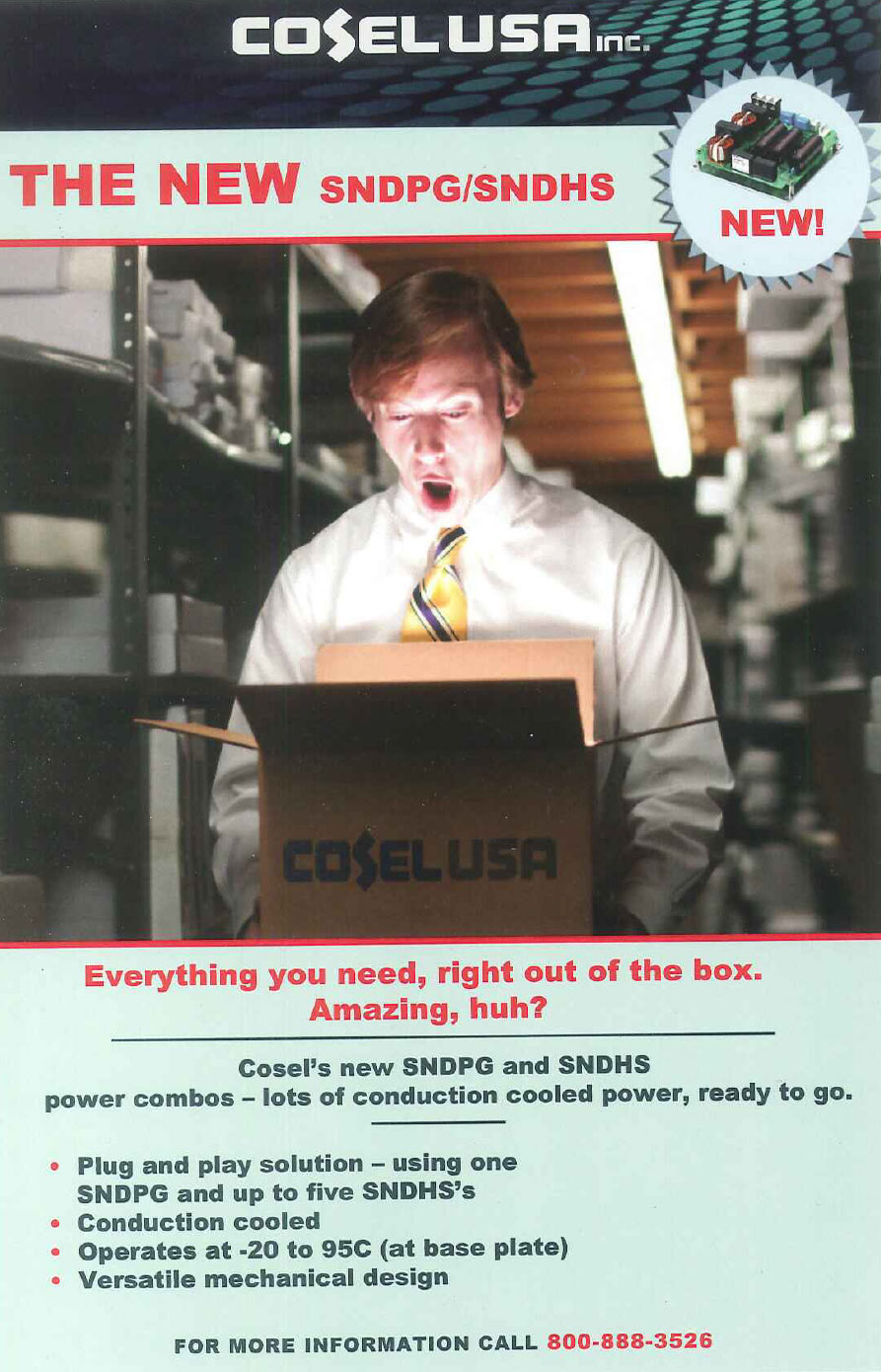 Our new advertisement illustrates which type of applications the product is appropriate for while listing enough details for the designing engineer to request a unit for testing.  Much more appropriate and informative for the designing engineer and supporting sales channel.  Contact information and sales offices are listed on the rear side of the postcard.