We believe that a datasheet is the most important marketing tool for a company. It is used on every opportunity and is often the first thing an engineer, buyer or manager sees about your company, creating the most important first impression.

Why is first impression so important? If your datasheet does not look as good or better than your competitors, then you may lose the opportunity to be evaluated or even contacted for a quote. Meaning, you can lose the opportunity before you are even aware of it. Additionally, if the first impression is negative, it will require an additional 20 positive impressions to overcome the first negative impression.

Impressions also is also have incredible impact with your sales channel. Attractive collateral materials can invigorate direct sales personnel, sales representatives and distribution channel partners.

Below is an example of a client's before working with us, and our one-page design: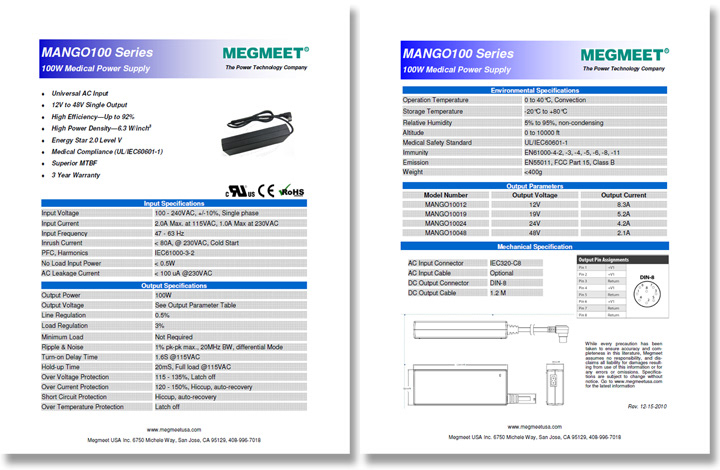 While this is not the worst of designs, it does not stand up to the leading competitors in the industry for this type of product.  Additionally, the original datasheets place the logo, safety icons and drawing as raster images so they were pixelated and blurry.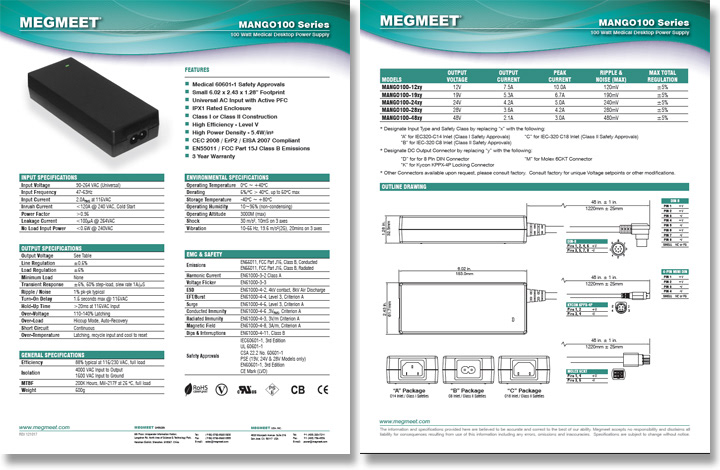 Our new design established a stronger and more positive presentation of the brand while presenting the information more clearly and effectively.  Now this product looks as good or better than all their leading competitors.