New Website for Outdoor LED Sign OEM
Cirrus LED / Modular LED Sign Factory

Established a new Content Management System type webs site with a custom design.  A fading Blue Sky background helps define an outdoor / airy feeling while provide a clean background from which to present their content.

For now, the customer has one primary product with pans to expand.  The site is designed to accommodate upcoming product and content releases without requiring any major overhauls and is a breeze to update and maintain.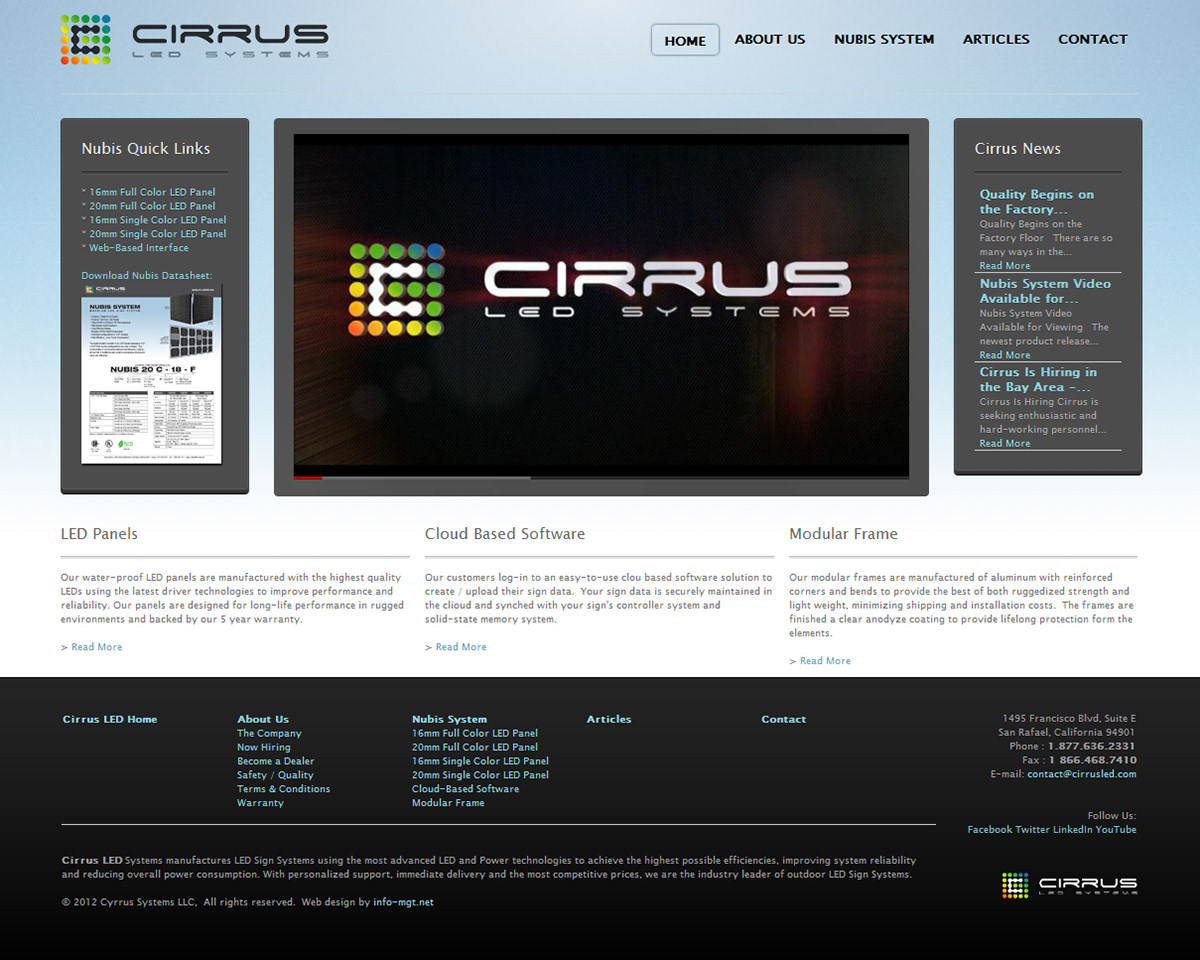 MP4 Video from YouTube is embedded on the home page with auto-play functions.  Tools for liking / sharing are first visible when the video starts, then slide out of view and pop-up when you hover the mouse over the video.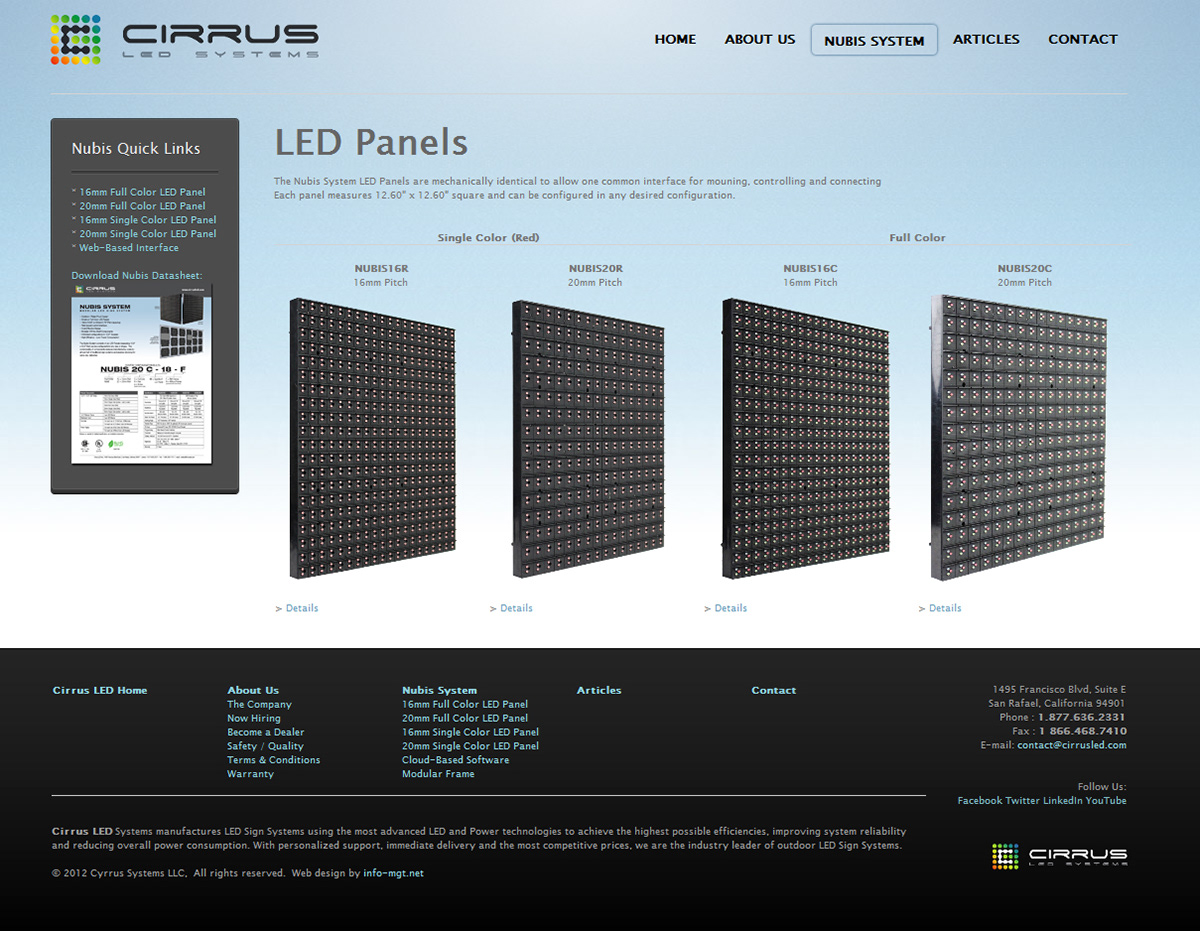 Simple overview to highlight the primary differences of their products with links to each products details.

We even built a product configurator that would allow user to simply select the number of LED Panels they want, and then see the costs of 4 possible configurations and their related BOM's so a user can make an informed decision between which style LED Panel to purchase.

For now, the configurator until final product details are ironed out by our customer.