New Website for Precision Metal Manufacturer
Capability Website for GCM (Global Contract Manufacturing)

This website illustrates the capabilities of GCM (Global Contract Manufacturing).   The primary objective of the site is to rank highly on the search engines, so much of the design effort was put towards the implementation of advanced Search Engine Optimization techniques.

Precision Sheet Metal being a very generic term and used widely across the WWW, we focused on related processes such as Vertical Milling and Machining, 5 Axis Milling and Machining, Horizontal Milling and Machining, CNC Turning, etc. . .  These terms fit GCM;'s business more effectively and allow us to achieve higher rankings.

Some of the basic techniques include well targeted Meta Tag Titles, Descriptions and Keywords.  We implement both html and xml sitemaps that we publish directly to Google, Yahoo, Bing and others.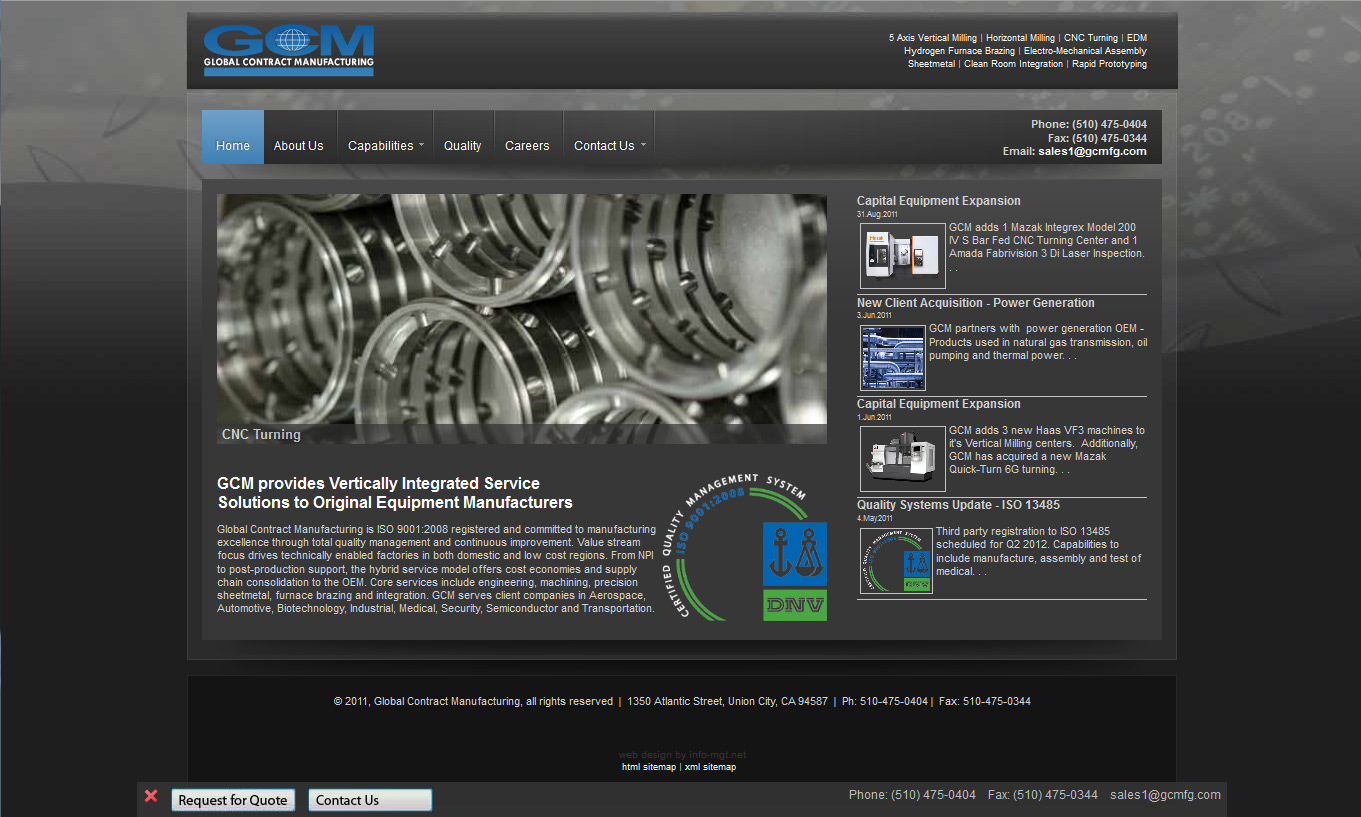 On each of the websites pages, we had areas designed in to place endless combinations of keyword phrases relating t the service on the page.  Many advanced websites use these "Tag Clouds" at the cost of design.  By formatting the text in a lighter color font and justifying the text left to right, we designed the T"Tag Cloud" to be a design element like one would use horizontal lines to fill up empty space.  The end result is a highly optimized page that is more attractive.  (see below)

Each capabilities page has embedded videos that have been optimized with descriptive text coded into the page so the videos help build SEO instead of being black holes that the web can't read or recognize.