Press Release Campaign
For electronic components company

For this client, Advanced Power Solutions, we photographed their product and used photoshop to place it on an attractive eye-catching background.  We created the product datasheet, so it was easy for us to then write the press release to help promote the product.  We maintain a database of around 300 editorial contacts within the B2B electronic components media market.  We distribute the release to these targeted editorial contacts for publication in websites and print magazines to reach the widest possible range of designing engineers at OEM electronics companies.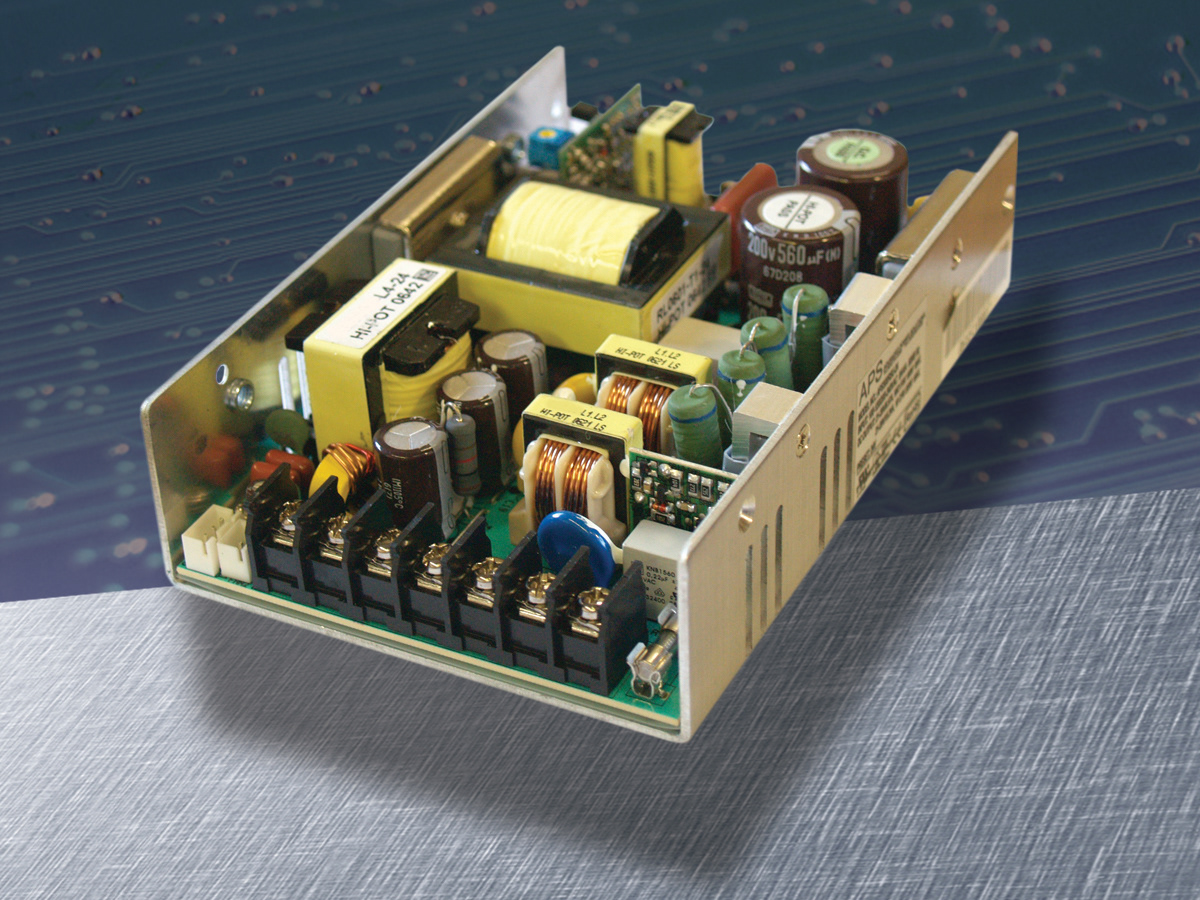 We provide the artwork as a layered photoshop images, in TIF formats and as JPEG Files so the editor can download which format is best for them.

The layered photoshop file allows them to capture only the power supply and place the product image in on to other elements.  This helps to land your products on cover and featured article artwork.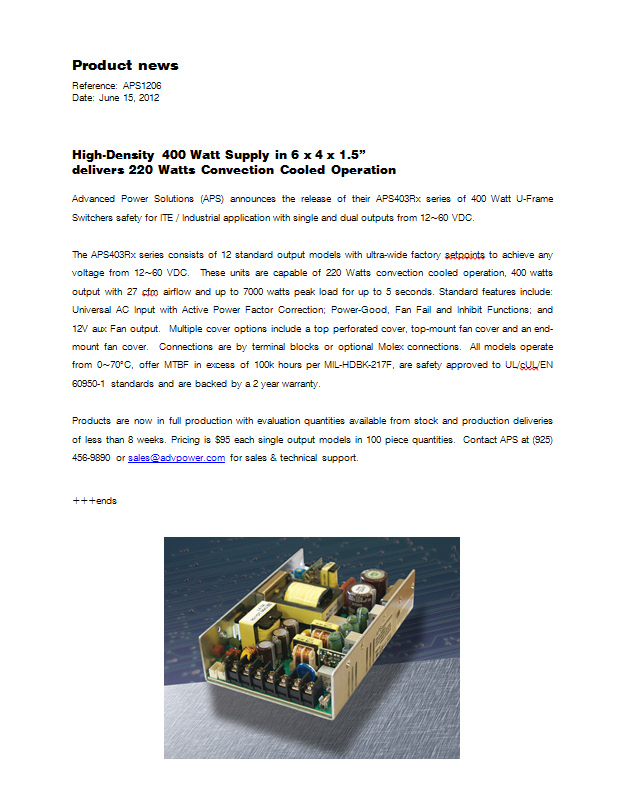 We write the press release to be as short as possible, which makes it a lot easier , more "publishable" as is, by the editors.  They don't need to edit and whittle down our lengthy release to fit in the small space they have in their print publications.

Brief also works well for the web publications, as wordy releases tend not be read.  We hit all the primary points without the marketing jargon that engineers will ignore anyway.