www.Tectrol.com
Manufacturer of Custom Engineered Power Systems

The primary purpose of the Tectrol website re-design was to more effectively communicate their abilities.   Right on the home page, we communicate the desired customer.  Sinpl-advanced desgns in volumes of 2,2500-50,000 pieces.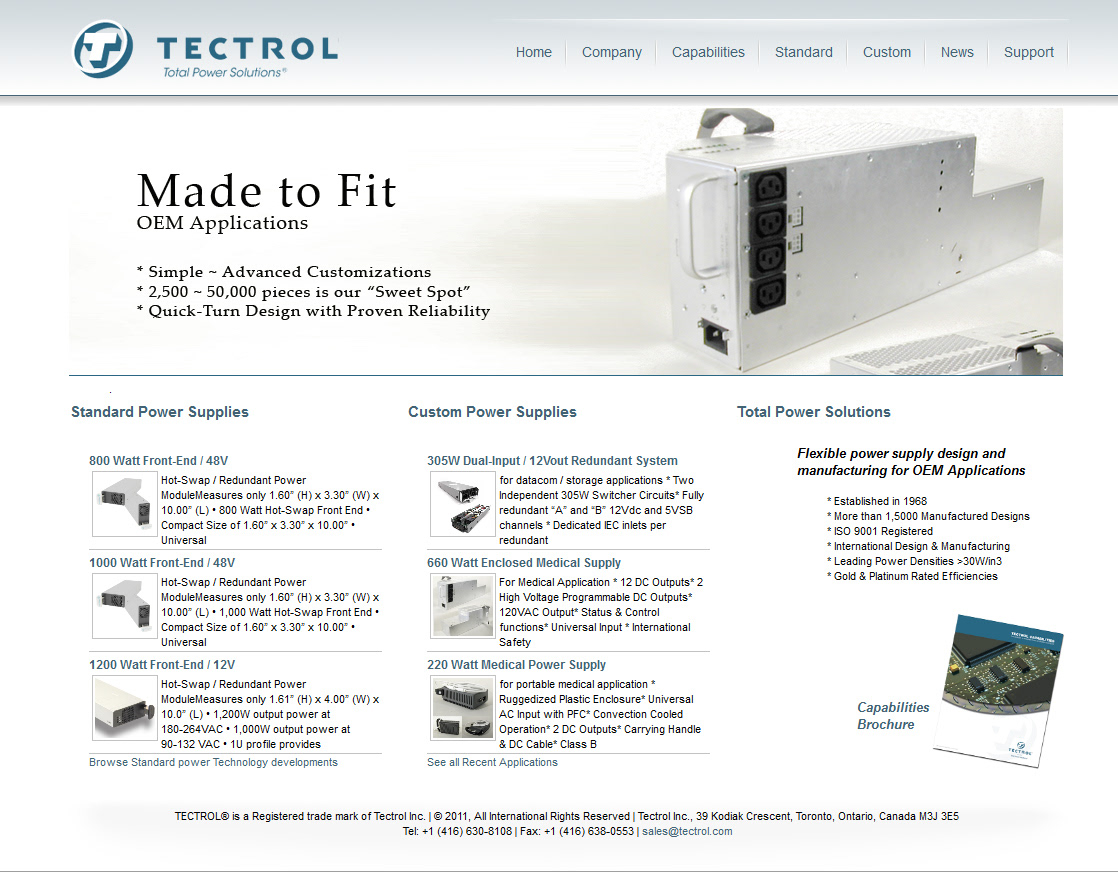 The Company:
Brief description and the ability to scroll through an entire factory tour.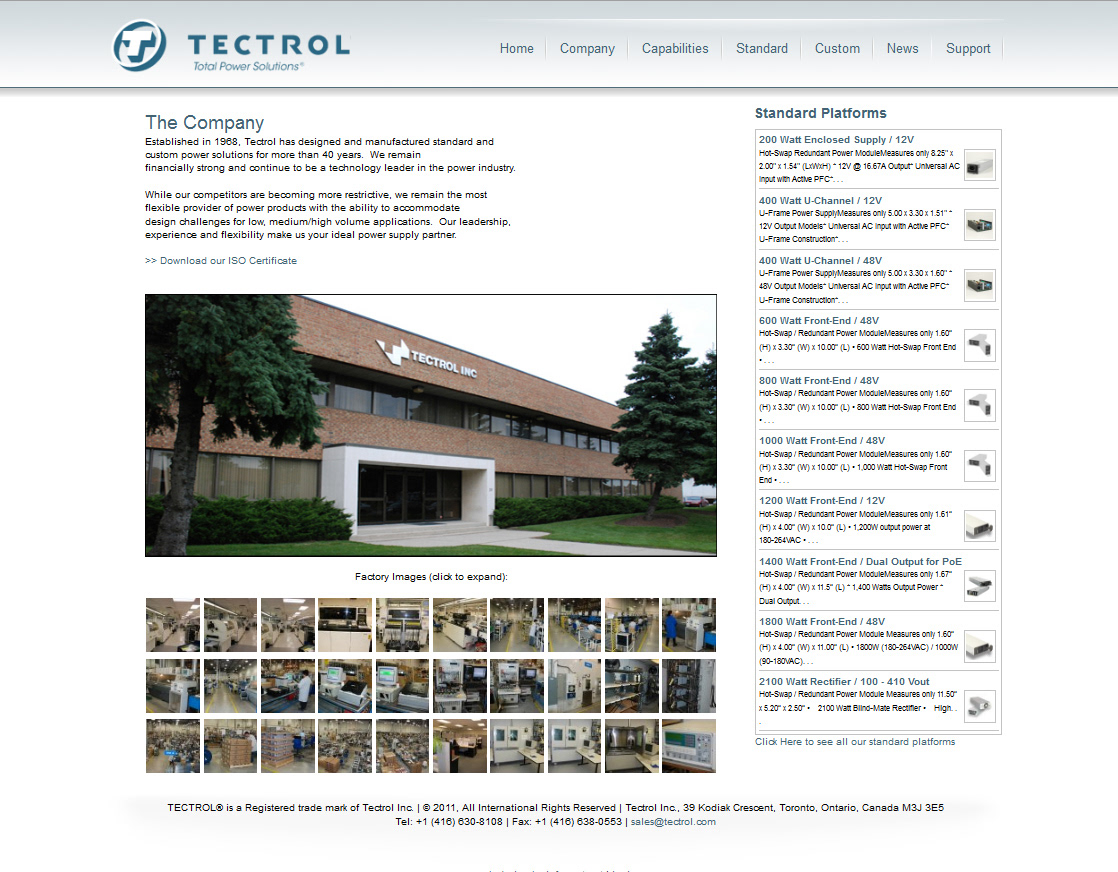 Capabilities:
Sliding Tab Function presents brief details and images relating to their "8 Gate Design Process".
Most recent "standard product" platforms displayed as examples of work.

Standard
Tectrol manufactures a broad range of standard power supply platforms that are readily available for immediate engineering quantities with the ability to implement modifications for the OEM application.

Products are displayed in sliding tabs for quick review and links to download a pdf.

PDF DATASHEETS - re-designed the entire library of products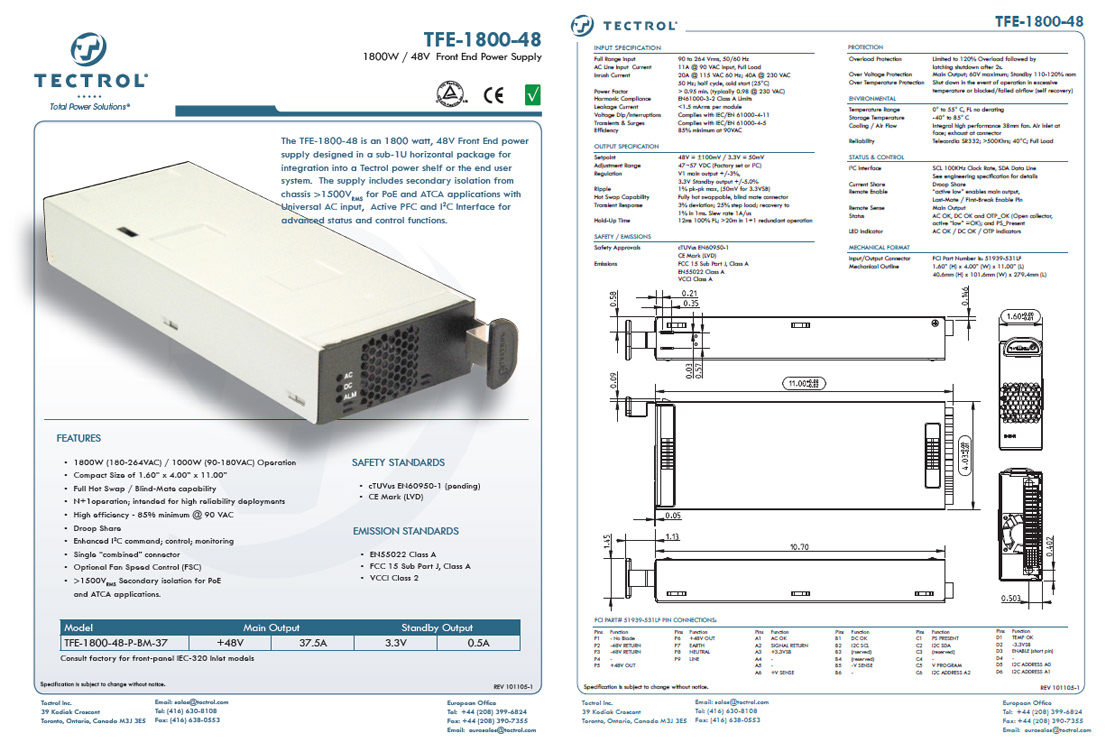 Custom:
Similar to Standard page, we list applications in an easy to tab through slider format.  All pictures on the site expand for exploded / detail view.

CONTACT:
     Using a Google Map API, we list all the sales reps with a short list of regional sales managers below.