UPS Sales & Service Website
http://www.niteanddaypower.com
This website is designed to create a feeling of a small, local service provider that offers leading edge service for the area it serves.  It's the little things that set this site above the competition.  The header has a clear call to action with a "24/7" type logo and highlighted toll free phone number and email.  The footer bears the names of all the cities for which the company serves which will help a greate deal for "targeted" Search Engine Optimization.

In addition to the site itself, we created a datasheet library of all the products offered through Nite and Day Power that are branded with their logo, phone and email (manufacturers contact information is removed), helping to improve sales.

Check out the use of icons in the menu: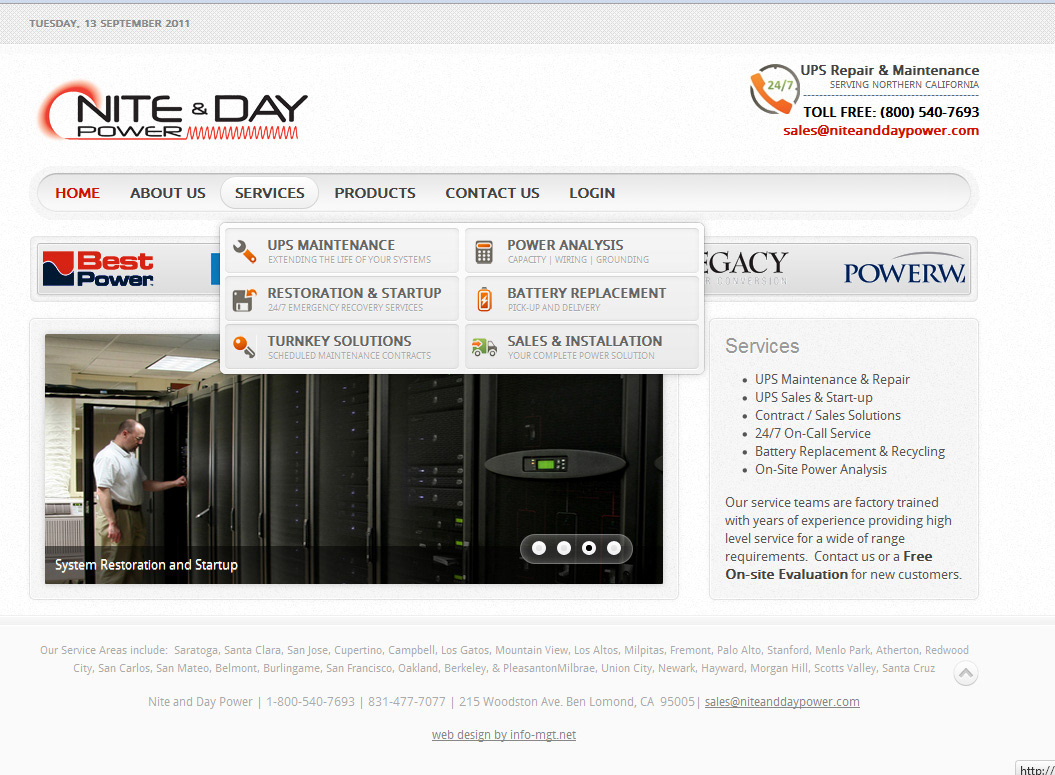 Balanced use of images to help personalize the site and make the company feel more approachable.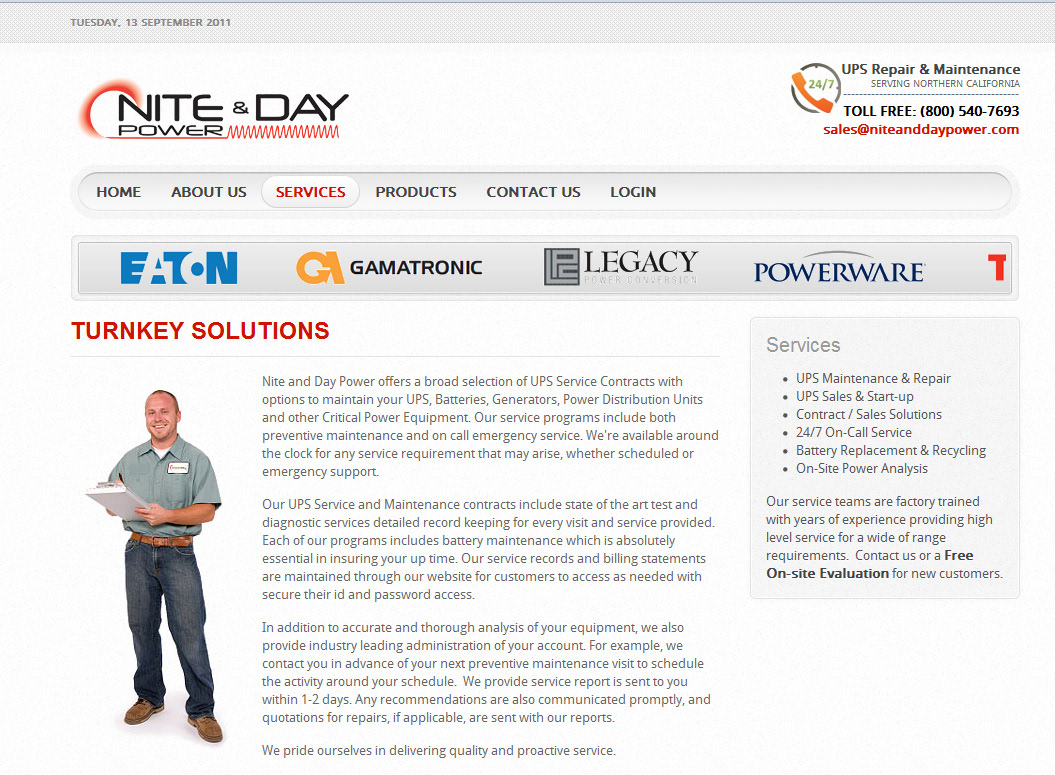 Built-In Project Management Tool to post Customer Visit Reports for retrieval by customers, available 24/7.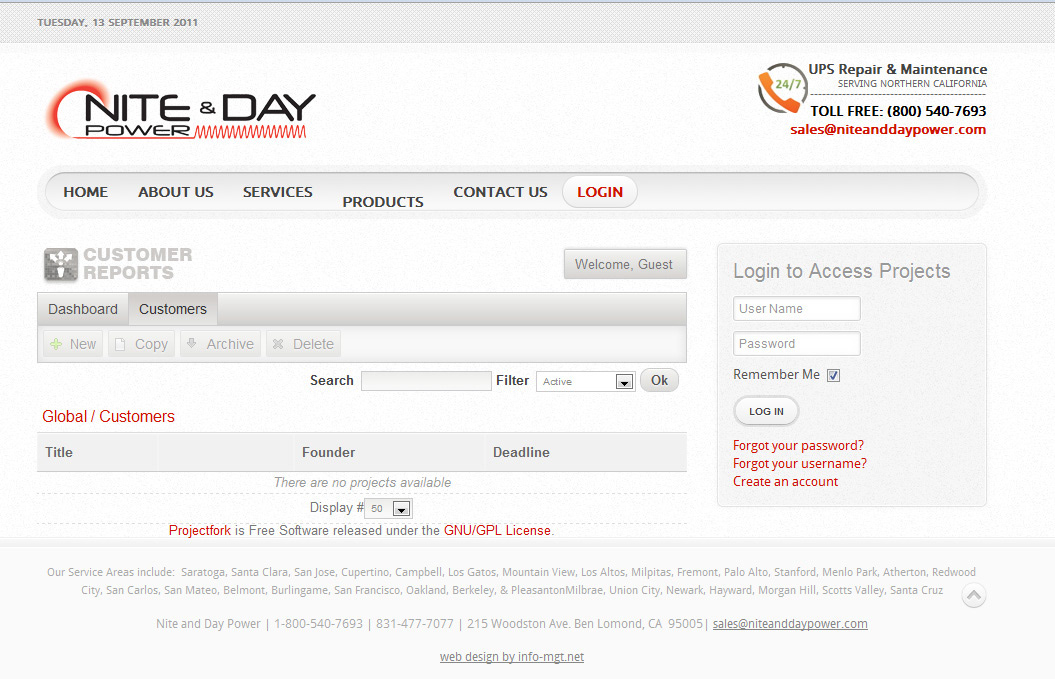 Simple product selection tables that can be filtered and sorted with links to BRANDED PDFs.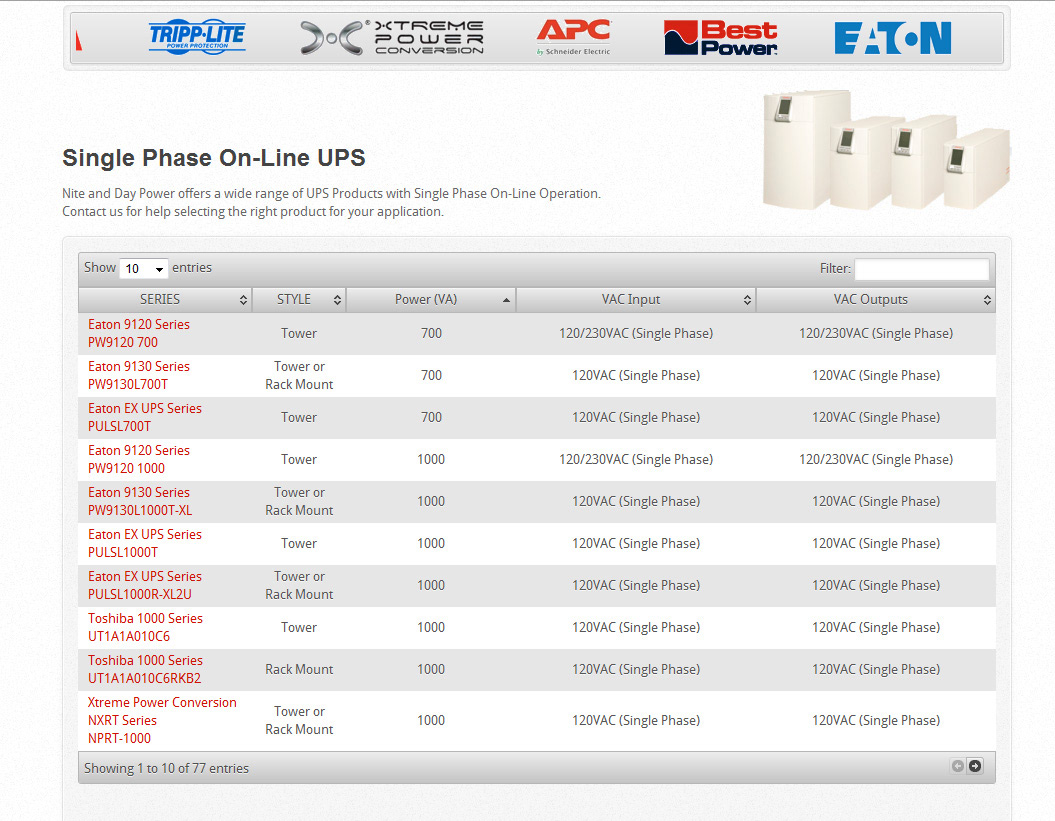 BRANDED PDFs, we hide the factory contact information and wrap the datasheets with Nite and Day Power's information to improve the chances that they will get the phone call to buy or service the product.  Additionally, helps the customer when making proposals to include their own professionally styled datasheets.