PowerGate Website Re-Design
Leading Edge SEO Techniques and Engineering Selection Guide Processes

PowerGate is a distributor focused on Power Supplies and DC-DC Converters.  The new site is graphically appealing to build better brand recognition and strengthen customer's perception and willingness to place order's on-line.

We start with super attractive navigation menus with a large banner image that changes as you hover over the various menu options.  Products are distributed aamongst easy ti inderstand categories, and from there, vistirs can filter by inputs, outputs, dimensions, efficiencies and other characteristics of the 6,000 solutions listed on the site.

Special attention has been paid to buuild a powerful SEO strategy with complete meta tags, meta descriptions and meta keywords.  We make excellent use of <H1> tags for all our major keywords with interlinking for all related products.  The intent is to have strong links to each and every last part number in at least 5 locations,  to garner #1 page rankings for every single part on the site.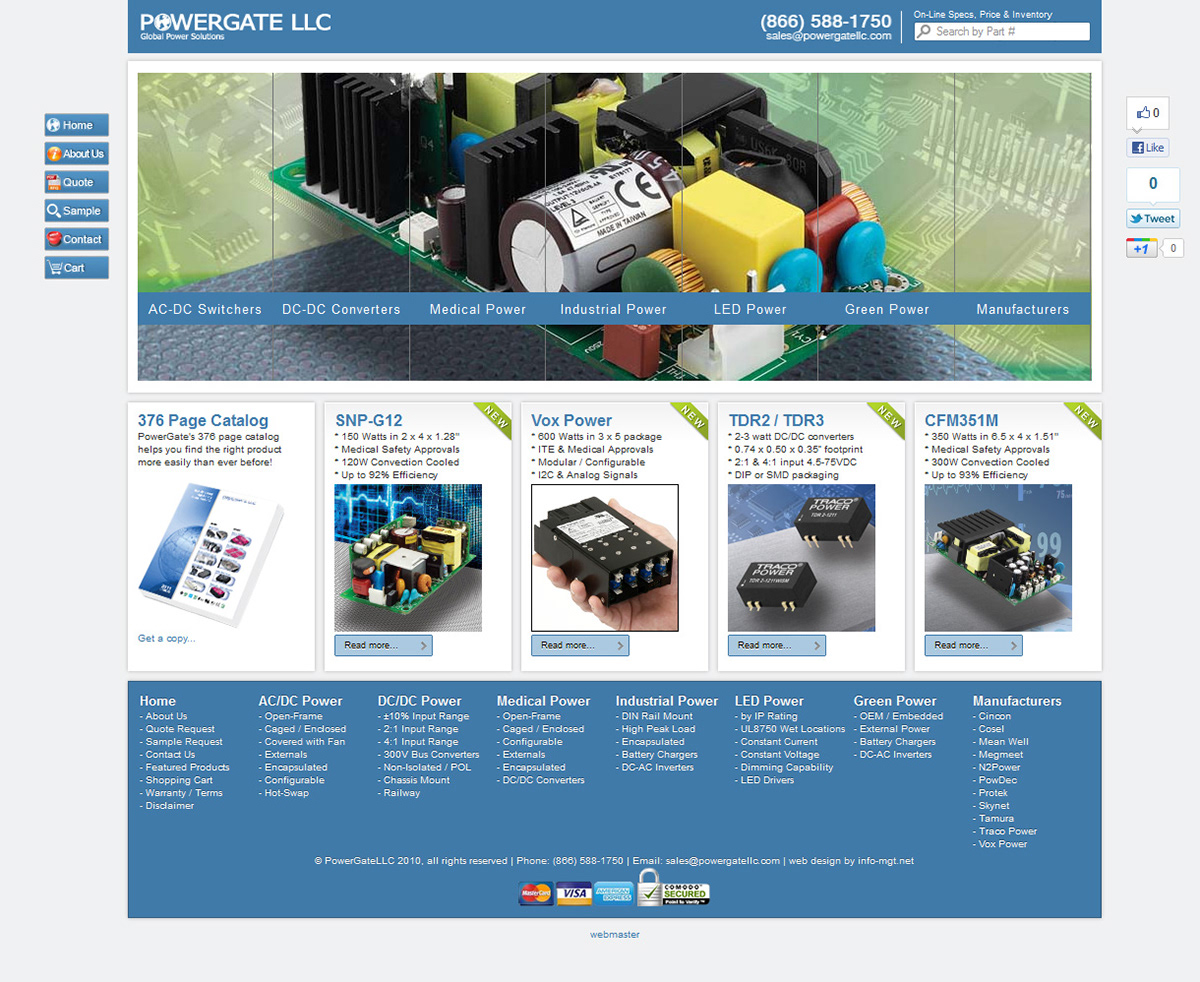 Selection tables for each product category allow users to filter and sort by each categories primary attributes (typically wattage, voltage, Size and efficiency).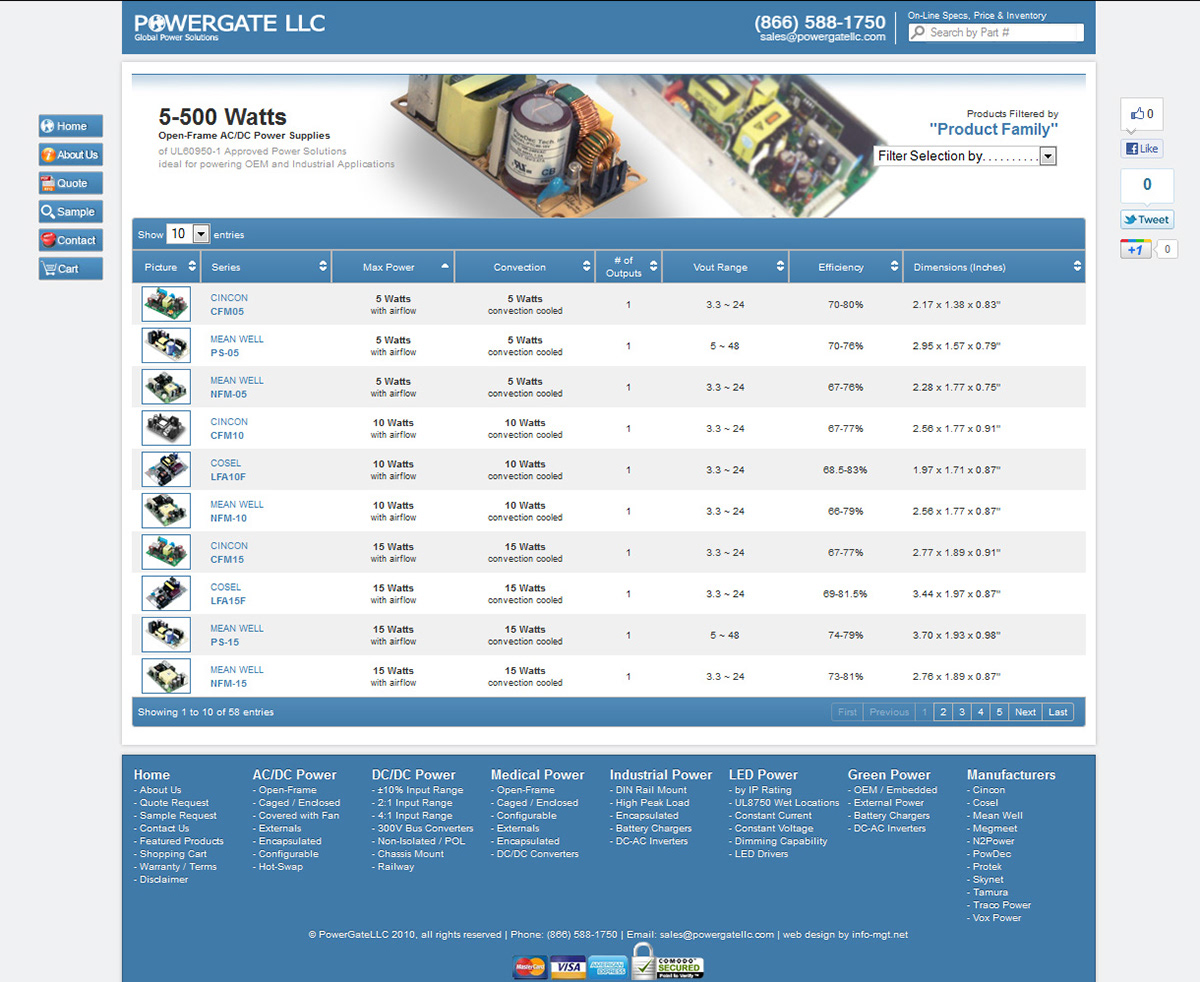 Each product family / series page offers primary attributes in the table and a list of features with the pdf datasheet embedded for immediate viewing or download.  We have made the series a hyperlink in an <H1> tag to declare this pages primary key word is the product family name.  We have the factory name above the series name as a link to the factories profile page to strengthen SEO for the factory name.  We use the series name several times (see features, see output models, see Datasheet prview) and we have tagged the images with title and alt tags for the series name as well.  Ensuring this page will rank on Google.

The "output models" table has links to individual part number pages that interlink to each other part number, so for this one family, each model has 7 links just from the one series page and related models.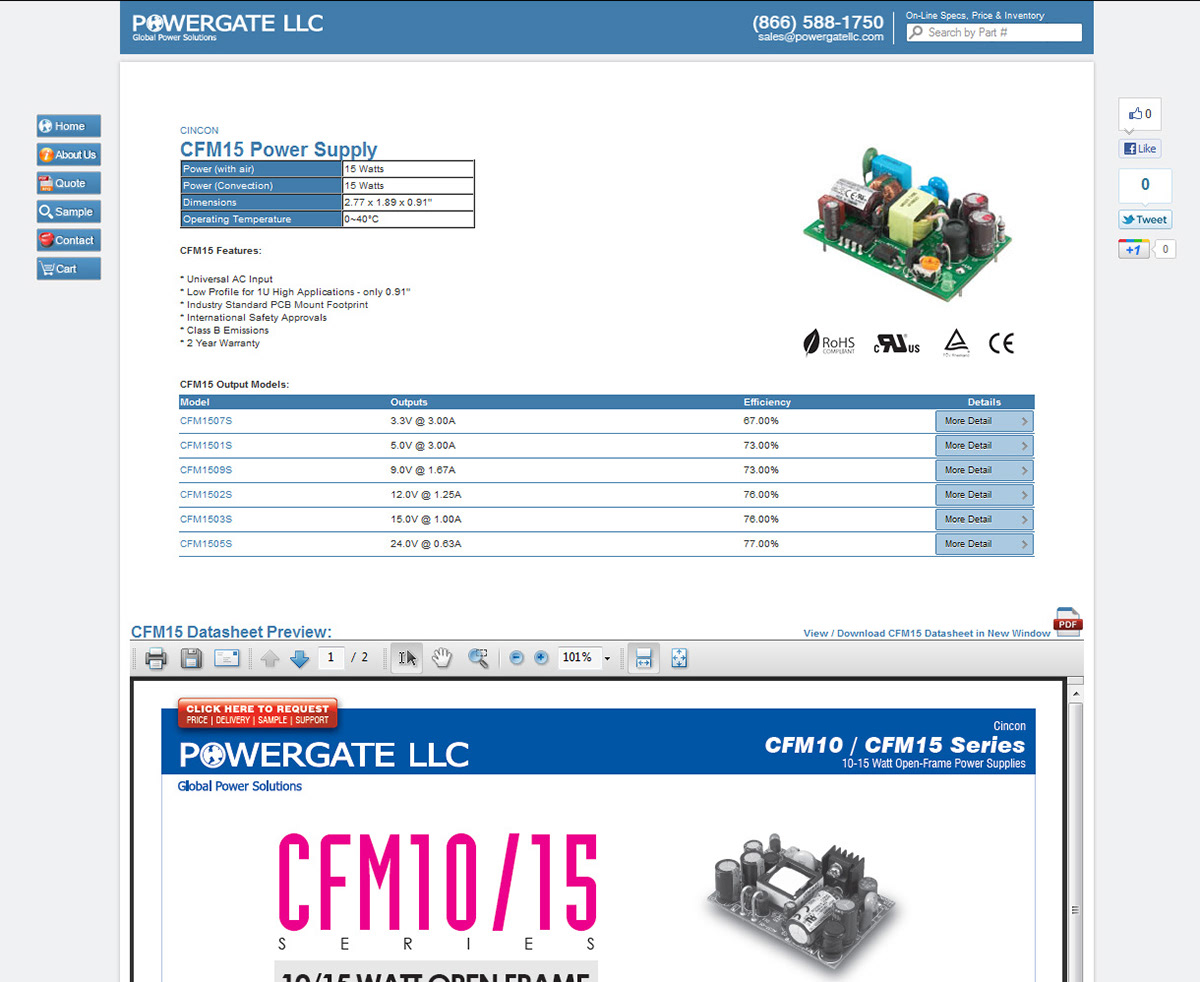 At the bottom of each product page are a list of keyword search terms that visitors may typically use to find this product, building the SEO strength of every page.

The end result is that within 1 week of releasing the site, each product family and/or individual part number hits the top of Google rankings.  In this particular case, when searching for a Cincon CFM10 series part, we rank #1 (below the paid Adwords in the yellow box).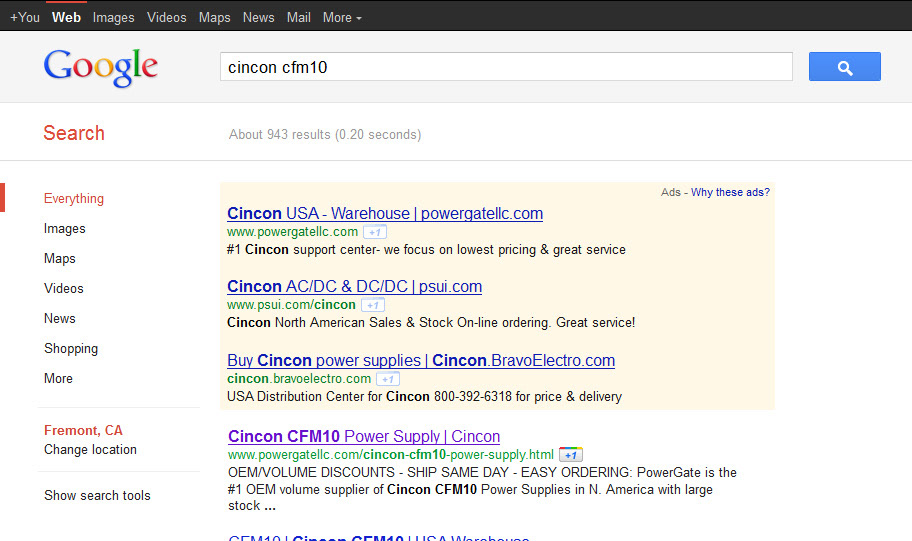 . . . and ranks #2 for one of the part numbers (after the paid adwords in the yellow box).