Website Re-Design for Powervation
with state-of-the-art document downoad protection

Powervation manufactures cutting edge Digital IC Controllers for the regulation of DC Voltages used to power high-speed processors in every type of application.  Their technology leap-frogs the competition and needs to be guarded closely under Non-Disclosure Agreements.

We built in a registration process including a signed NDA agreement.  Upon acceptance of the user's registration, they are then able to download all the protected documents.  The documents are  protected behind an encrypted firewall, ensuring their competitors can not access their documentation.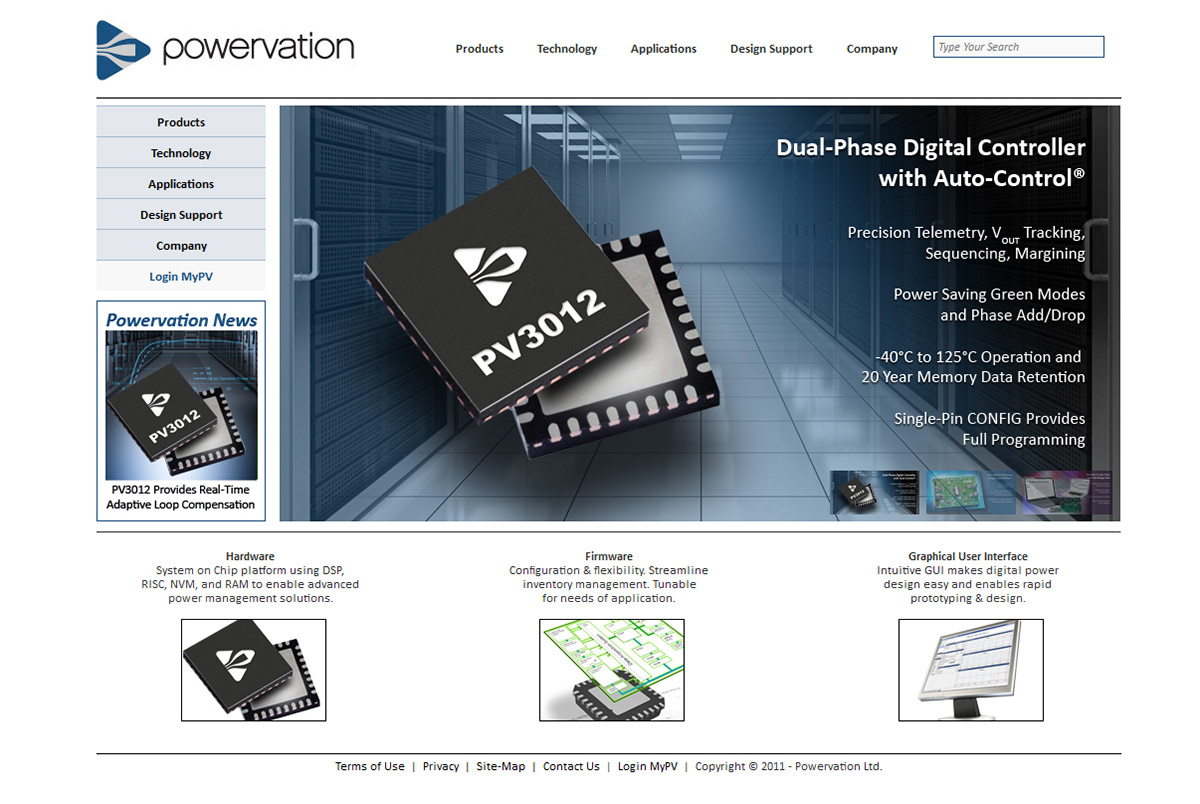 Protected documents are designated with a "lock" icon, hovering over a protected document displays a tool tip reading "This document requires MyPV Access".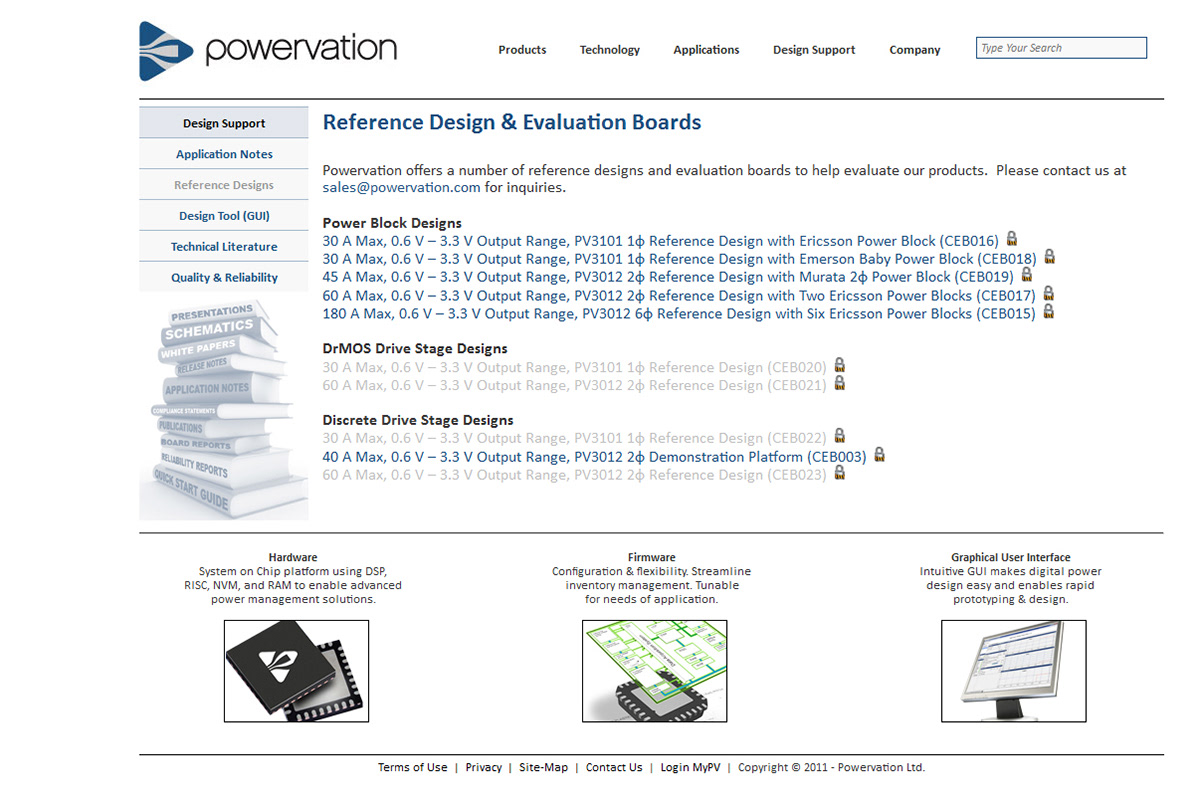 Customized News / Press Release area.  The News area is designed for quick review extensive news in a short period of time.  The news overview area displays a defined number of cahracters and a thumbnail preview of any images included in the news item.  The scroll bar allows the user to scroll through the news items quickly and easily,